48th St. - 36th St.
2014/12/26 & 2014/12/27
View into Midtown from Hell's Kitchen
News Corp. Building, McGraw-Hill Building, & Exxon Building
Rockefeller Center bas relief
The Diamond District is actually SUPER sketchy
Hell's Kitchen apartments
Hell's Kitchen nightclub (night)
This thing is secretly terrifying - the small bears move and at night when no one else is around, you can't tell if they're putting the big bear together, or taking him apart...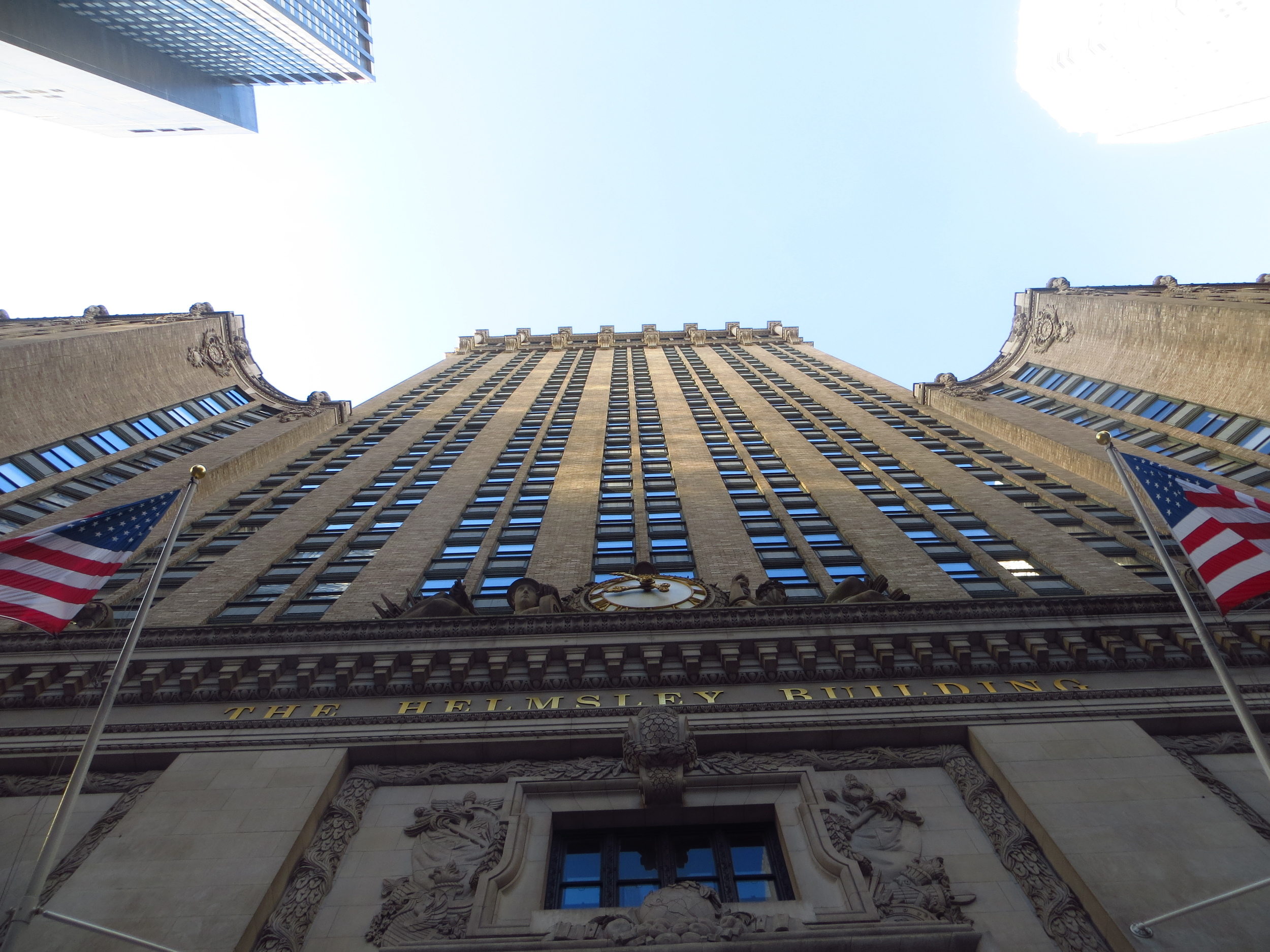 Botswana has a cool crest
Paul Castellano, a Gambino crime family boss, was gunned down outside this restaurant in a hit ordered by John Gotti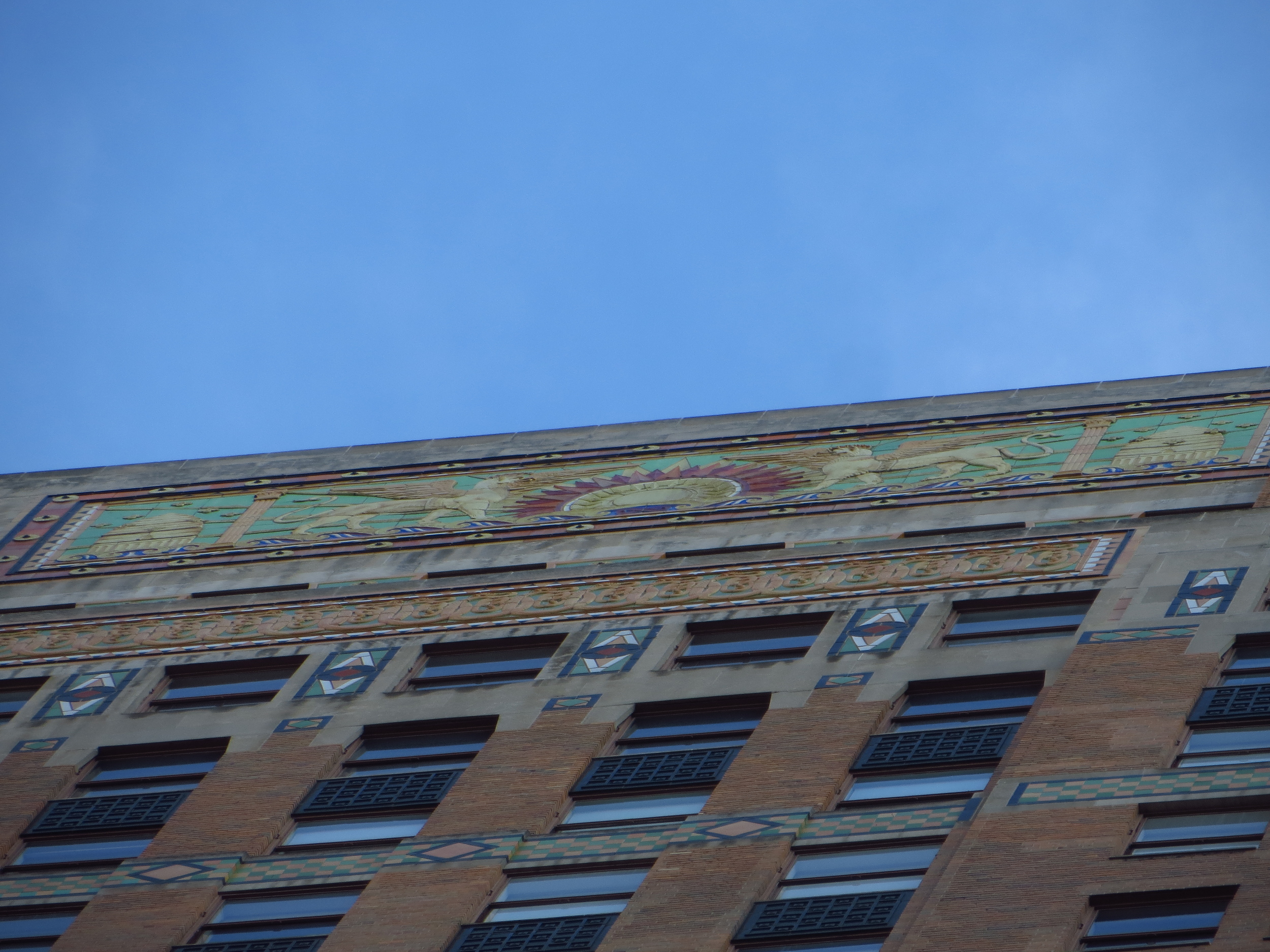 I couldn't get a good picture of this
Cool row house (there's an awesome penthouse on top)
Algonquin Hotel (b. 1902)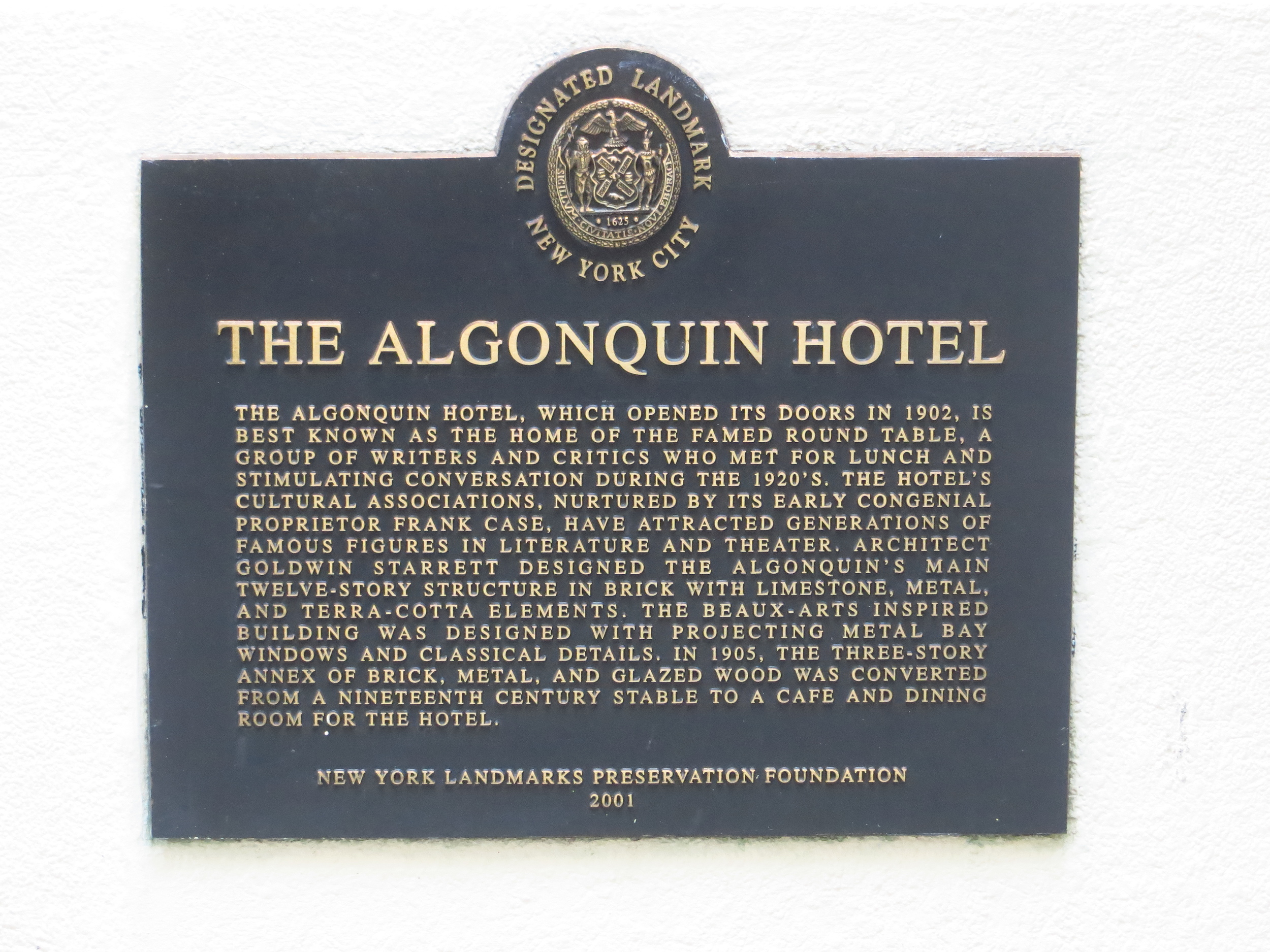 Algonquin Hotel history pt. I
Algonquin Hotel history pt. II
New York Yacht Club (b. 1899)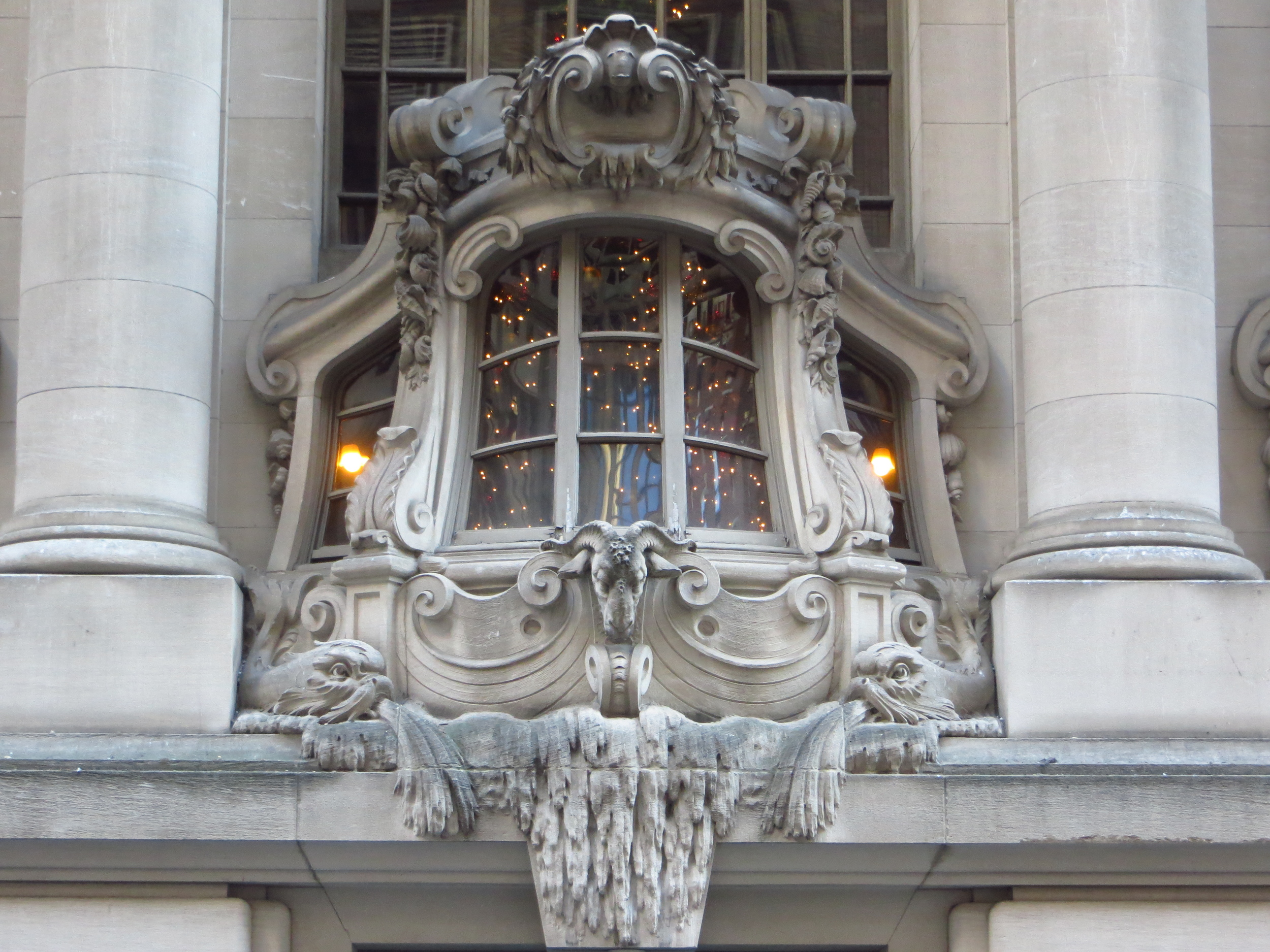 Met Life (formerly Pan Am) Building (b. 1963)
I feel bad for the diplomat who has to roll up to the UN in a Honda Odyssey...
Chrysler Building (b. 1931)
Looking up at the Chrysler Building
Bank of America Tower (b. 2009)
Condé Nast Building (b. 2000)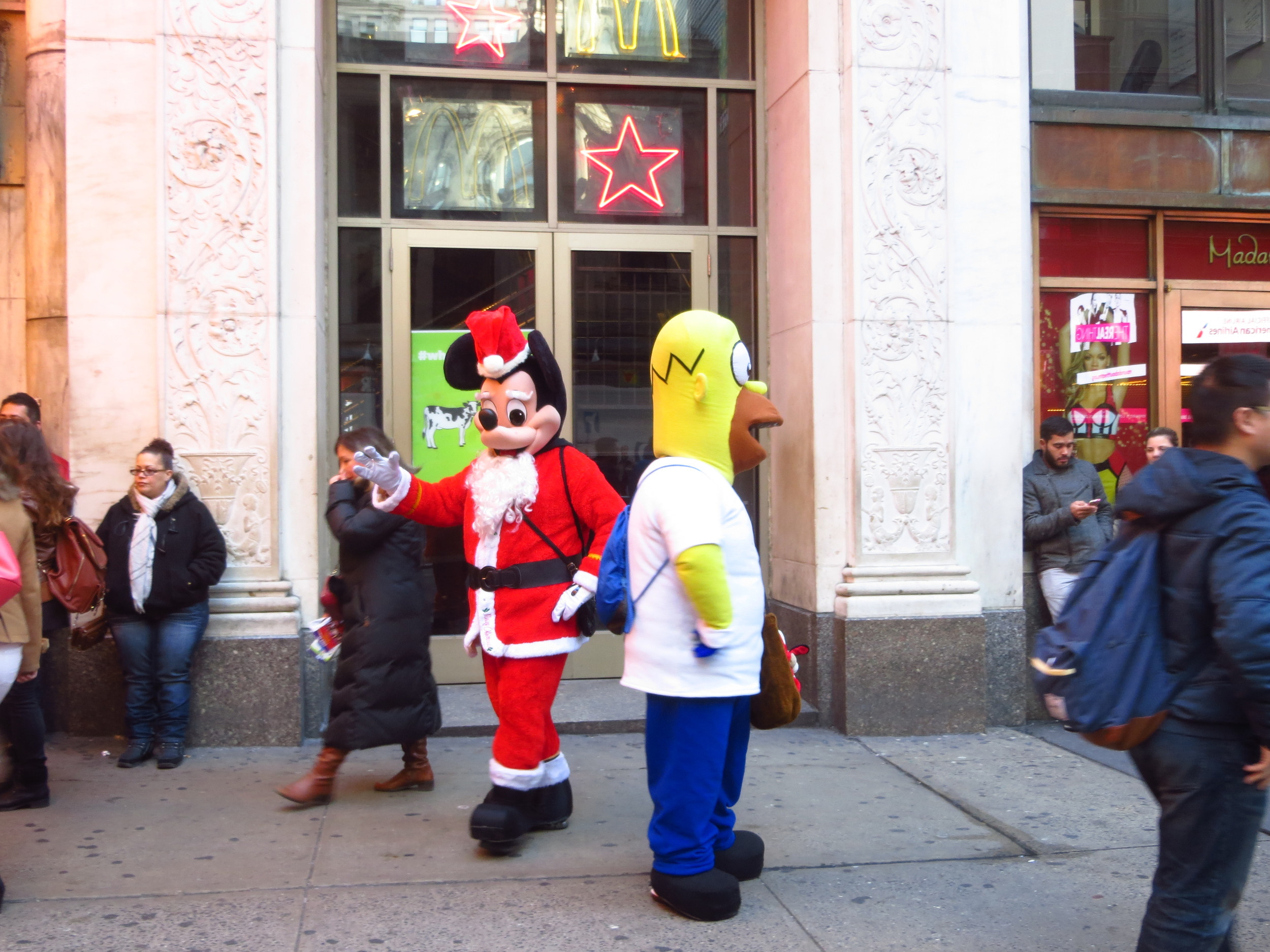 Poorly made, unlicensed costumed characters - WOO TIMES SQUARE!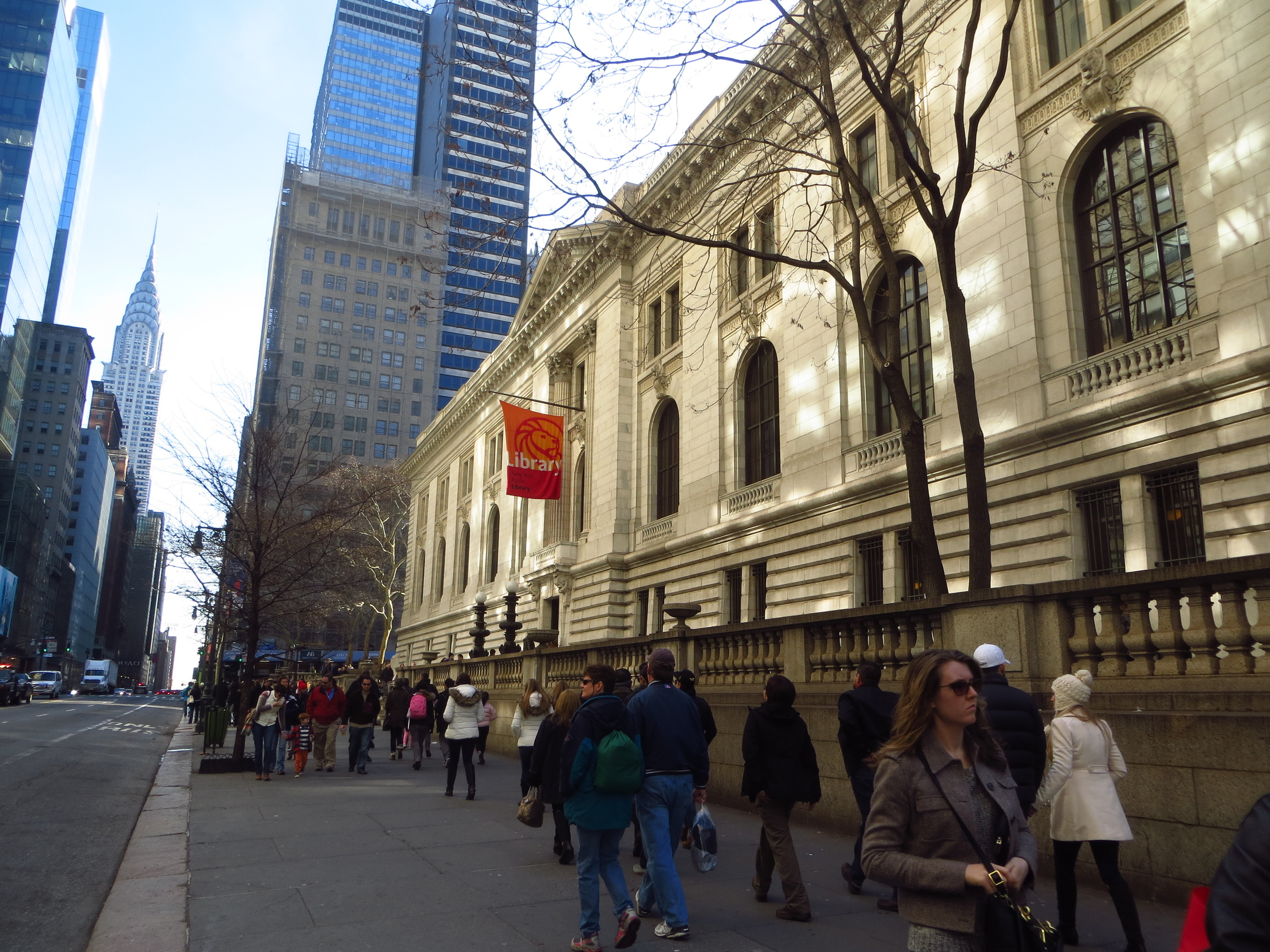 New York Public Library and Chrysler Building
There's a building on 57th St. nearly identical to one with the curved base
Grand Central Terminal statues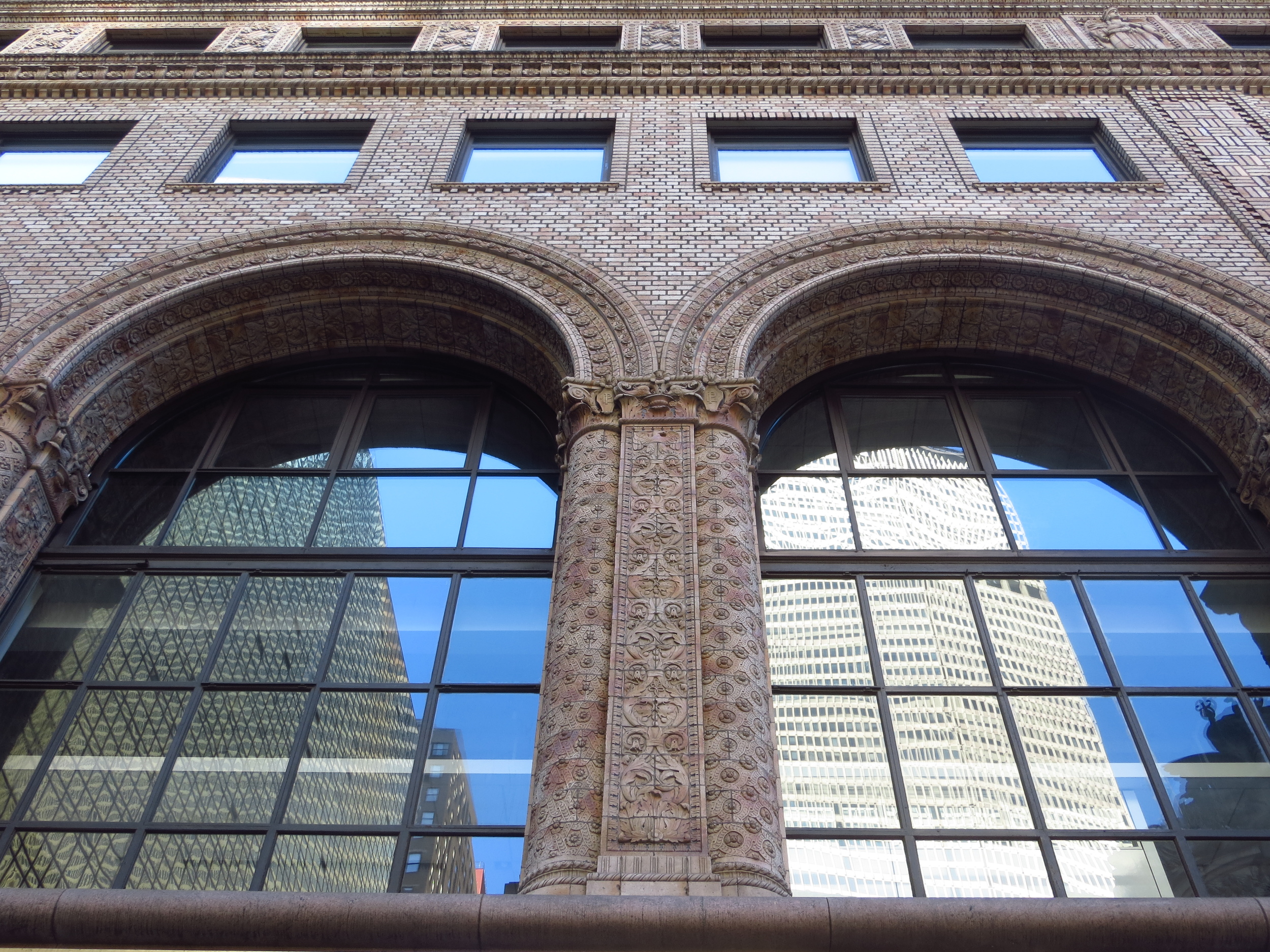 Chrysler Building entrance
View down 42nd St. (zoomed)
Bryant Park holiday market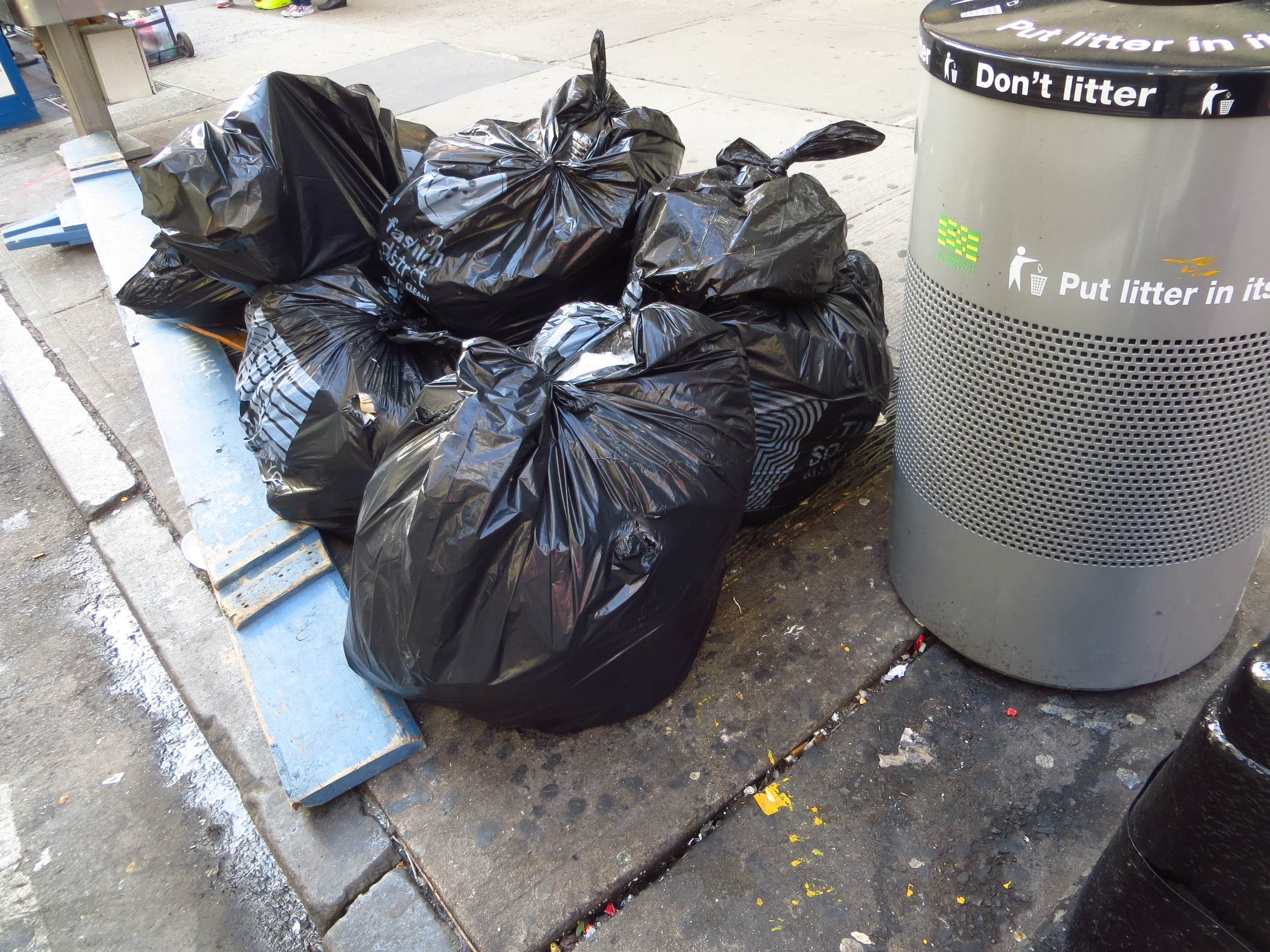 New York Times Building (b. 2007)
Church (side)
I'm not sure if this street has a name
View of Midtown from Hell's Kitchen
More Midtown from Hell's Kitchen
A pretty little carriage house...
...and it's for dogs. Of course.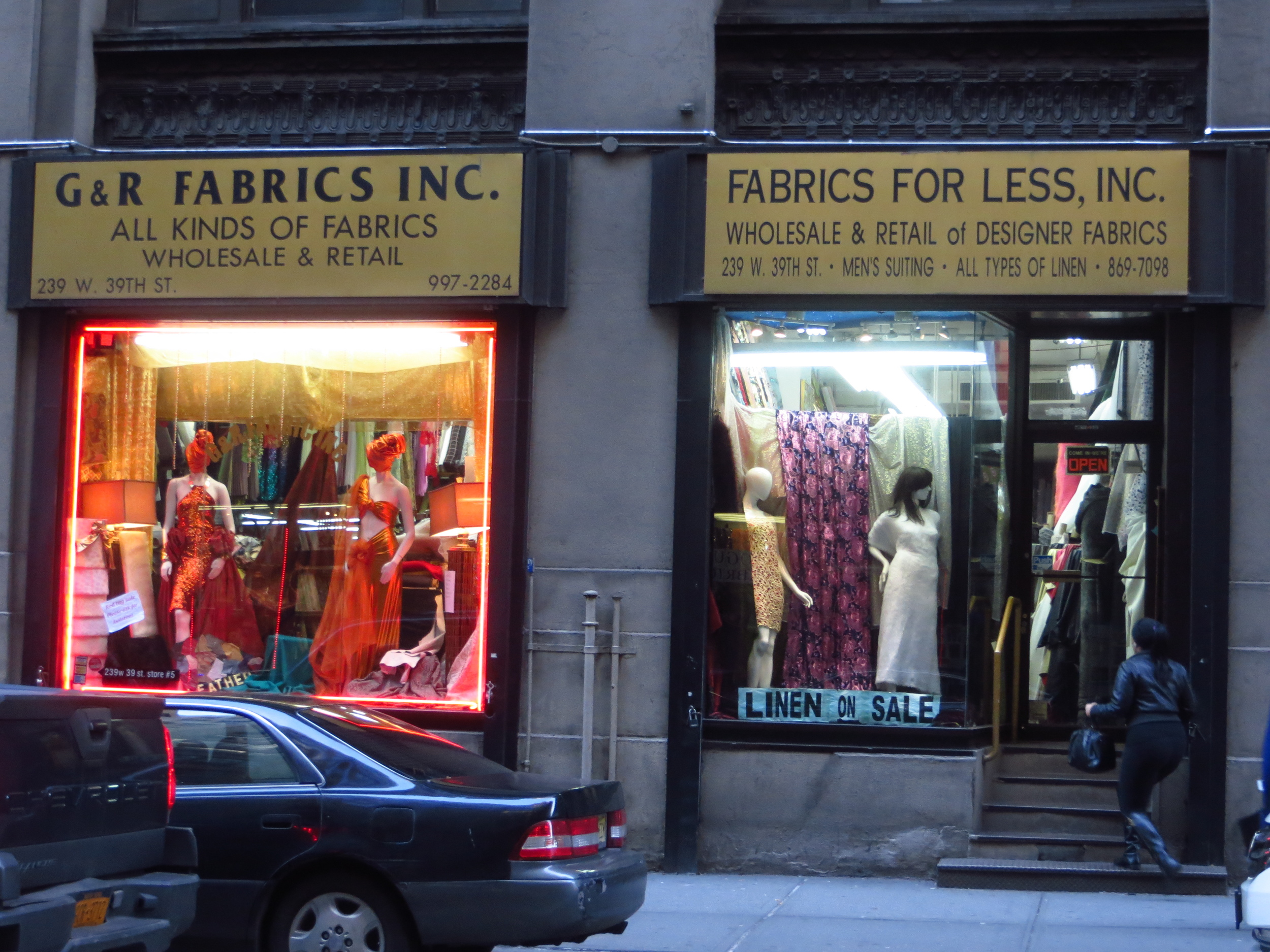 Garment District fabric stores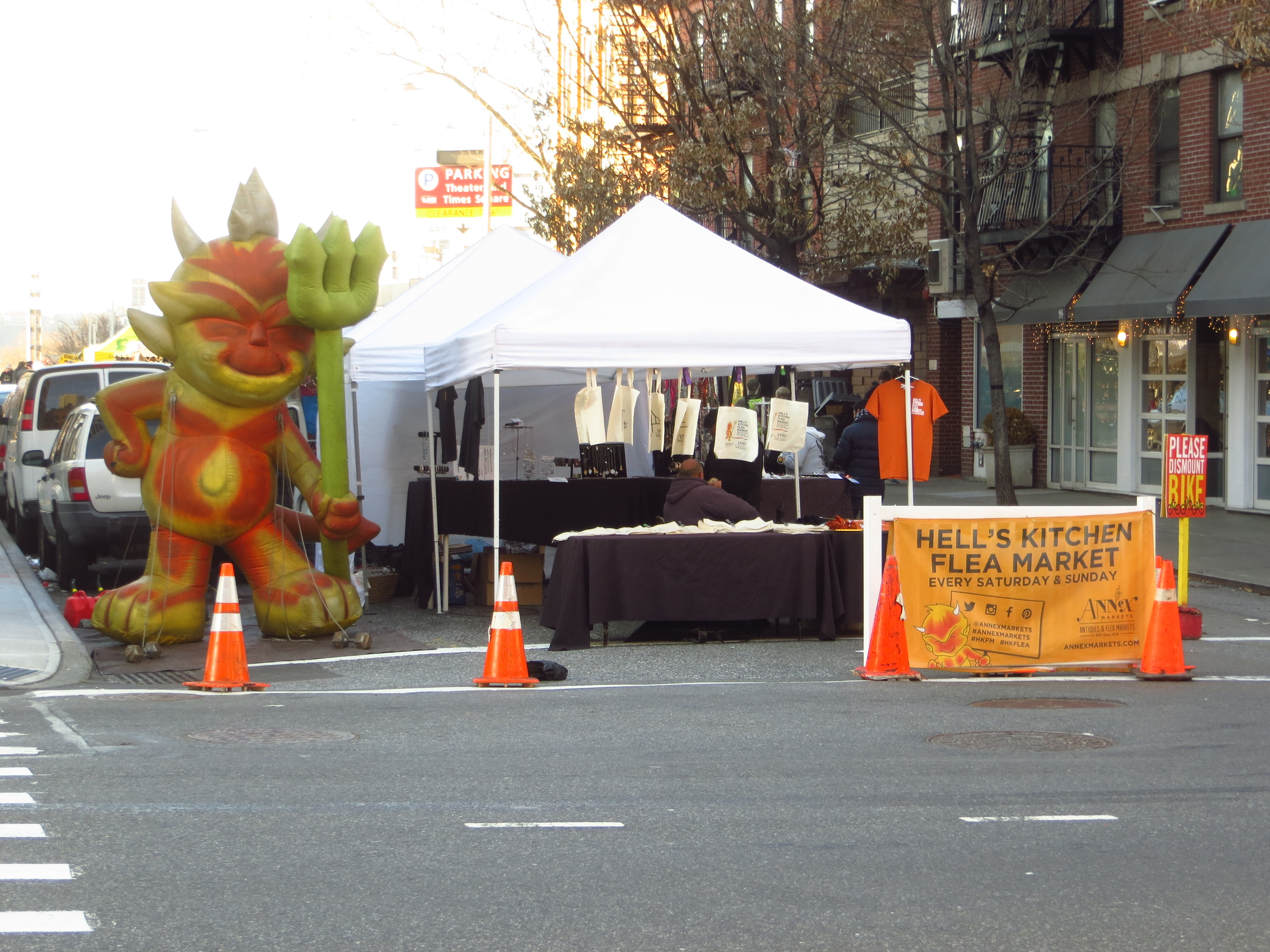 Hell's Kitchen Flea Market
Midtown from Hell's Kitchen
Green Building (McGraw Hill maybe?)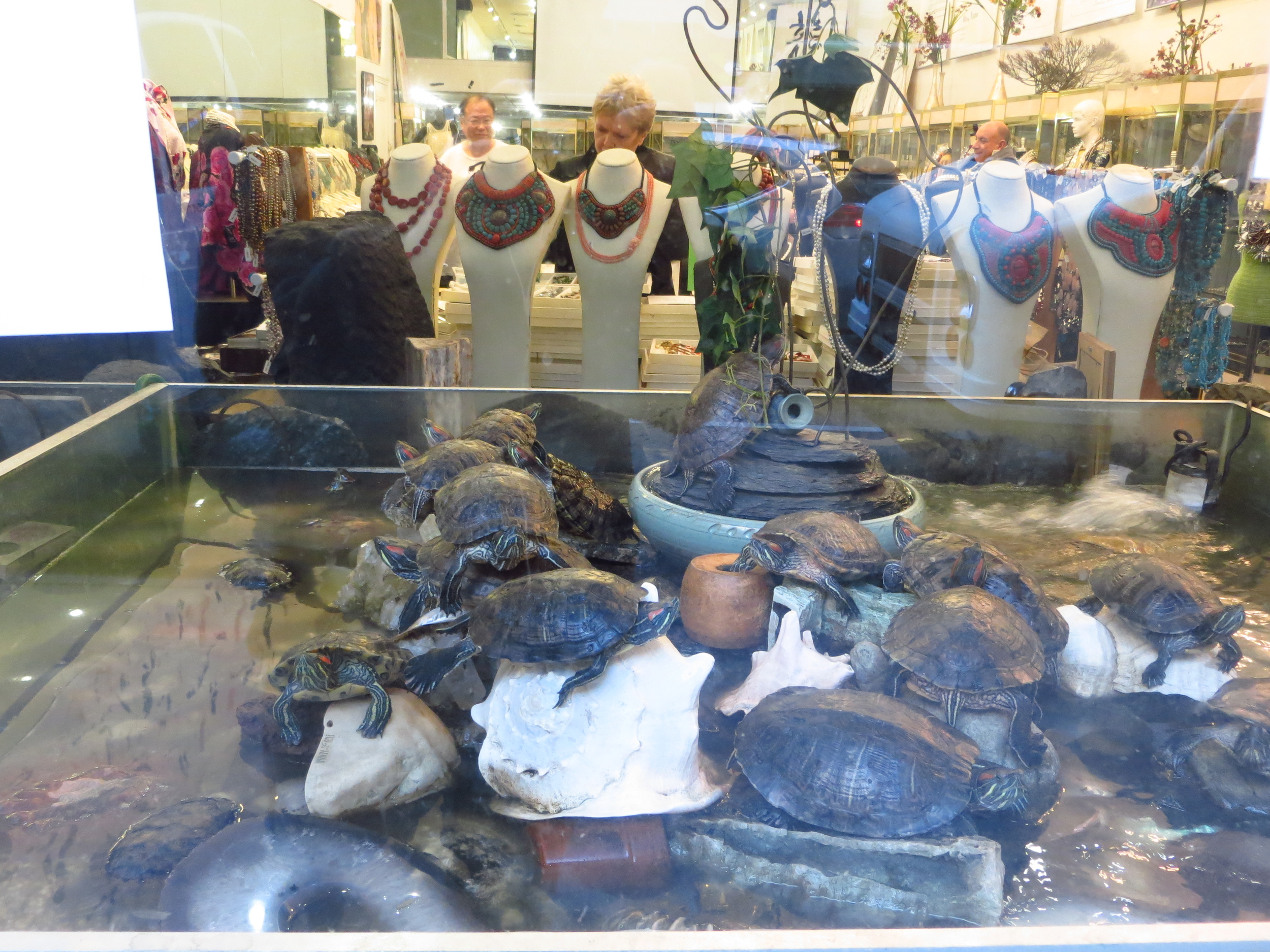 There's a cool story behind the turtles at this pearl store
We have stores for very specific things in New York. This store sells Showgirl Queen Elizabeth II costumes.
I liked the colors on the top of the tower on the left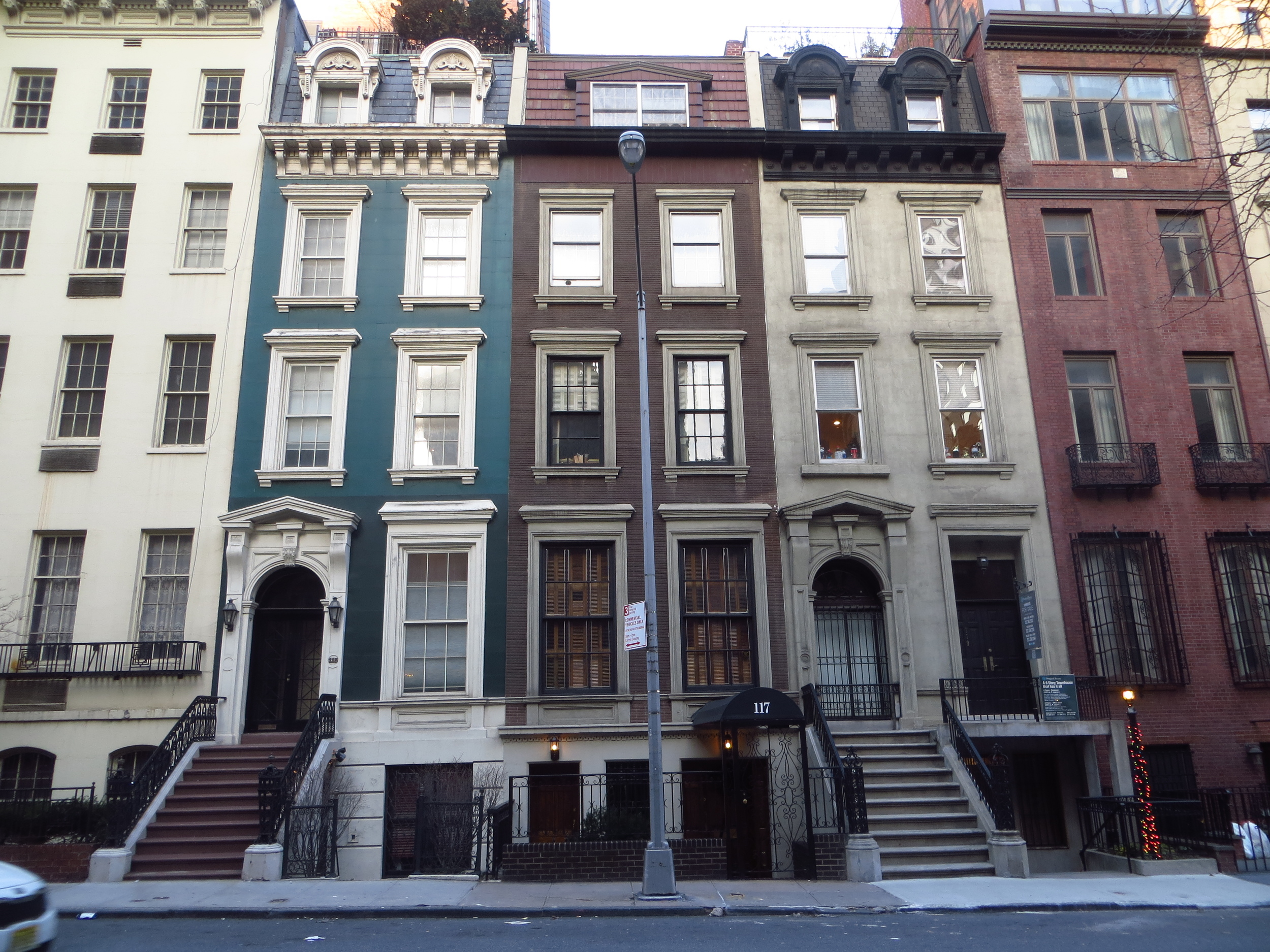 Amsterdam-esque carriage house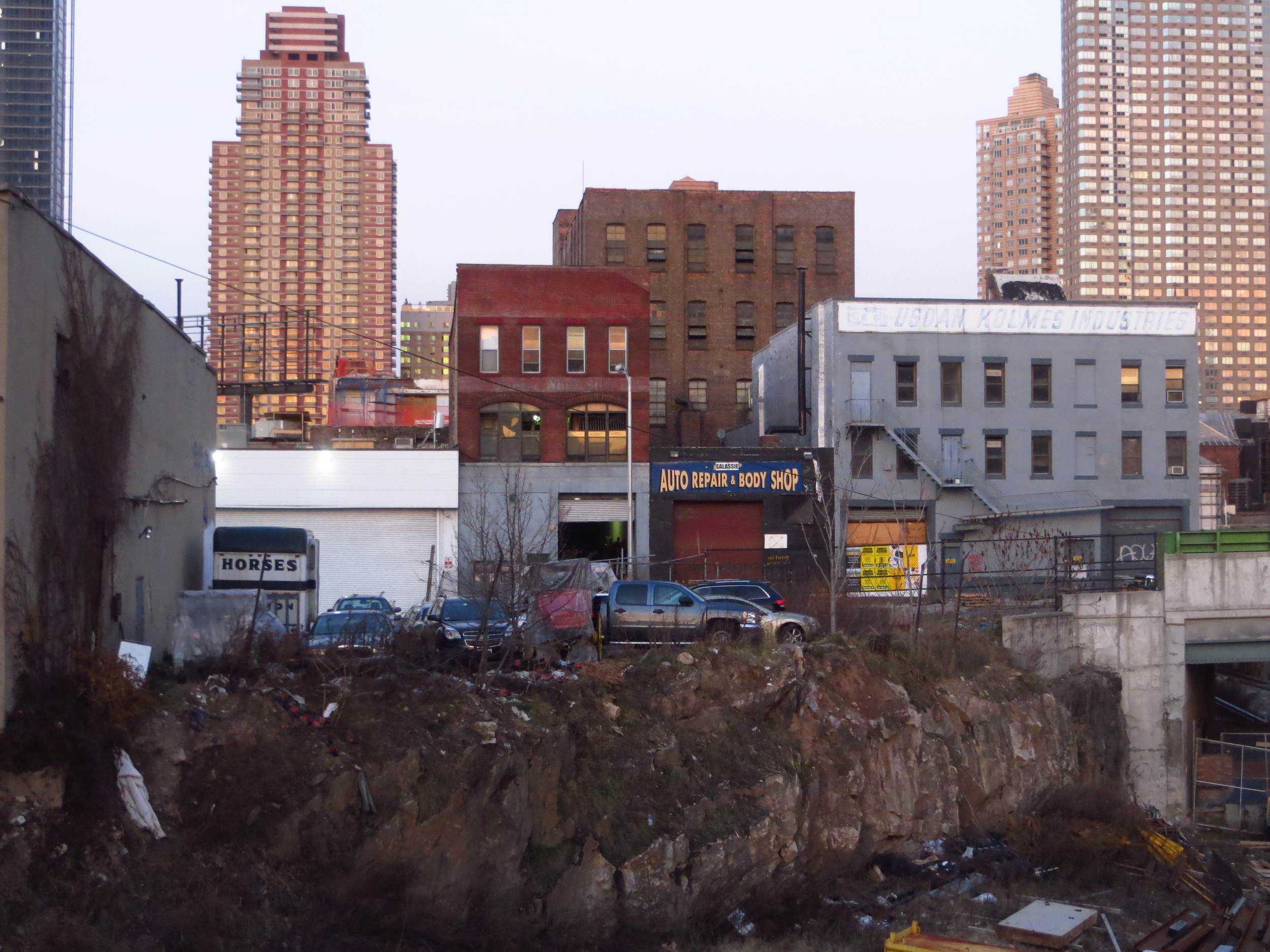 Empire State Building at dusk
Empire State Building illuminated